Amish Author Ren Kremer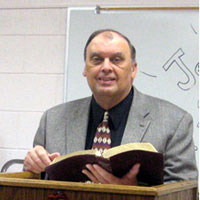 Amish author Ren Kremer has written many Bible class studies for churches and home study groups as well as curriculum for children's Vacation Bible Schools and Sunday Schools. His passion for the Amish and their Anabaptist history has made him a popular speaker on the subject at churches, public libraries, and other group functions.
For fifteen years, Mr. Kremer served as a Christian school principal and teacher and is now employed as a writer and marketing director for Kremer Publications of Butler, Wisconsin. Mr. Kremer's college days were spent at Dr. Martin Luther College in New Ulm, Minnesota, where he received his bachelor's degree in the Science of Education. Reynold and his wife Edith reside in Germantown, Wisconsin and have four grown children and fourteen grandchildren.
Mr. Kremer is available for speaking engagements – especially throughout Wisconsin and northern Illinois. You may contact him with questions or for bookings here.
To order this Amish book from this Mr. Kremer, please click here or call him at 262-395-6816.